Lie back, relax and enjoy a perfect night's stay in one of our classic double bedrooms
 Each room is well-equipped with a full range of essential, modern amenities and comfortable beds, these rooms feature a large double bed, ideal for couples enabling them to rest their heads and enjoy a wonderful night's sleep. Help yourself to a full range of modern amenities and enjoy a wonderful night's sleep in a spacious and comfortable double bed.
Complimentary Toiletries
WiFi Access

Freeview Television
Free Parking
Tea & Coffee Facilities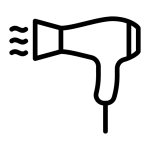 Hair Dryer
Roberts Radio
Our fantastic team will provide you with amazing service to make sure your stay is everything you want from a break in Herefordshire. We have lots of local knowledge and can help you find great local walks, attractions and shopping.